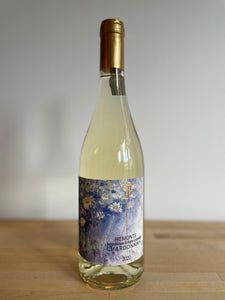 Type: White
Vintage: 2022
Country: Italy
Region: Piedmont
Grape variety: 100% Chardonnay
Classic unoaked Chardonnay from a new vineyard (2nd production year). A specific technique scientifically described in 2020 was used for the fermentation: it starts at higher temperatures (20+ °C) and then gradually goes down to 12°C. This technique enhances the synthesis of fruity aromas by the yeast at the start and permits to preserve them by the end of the fermentation.
A light, fruity and summer wine, easy to drink and to pair with food.
3,400 bottles produced.